FCA Consumer Duty: get your testing right first time
You have until 30th April 2023 to get complete your behavioural testing to meet the outcome rules for the FCA Consumer Duty Regulations.
Our guide to FCA Consumer Duty testing details the techniques you can use to test for biases, value, and comprehension, and the key biases and heuristics you need to be aware of.
Get compliant with the FCA Consumer Duty guide to compliance and behavioural testing, from Irrational Agency, the leaders in commercial application of behavioural science.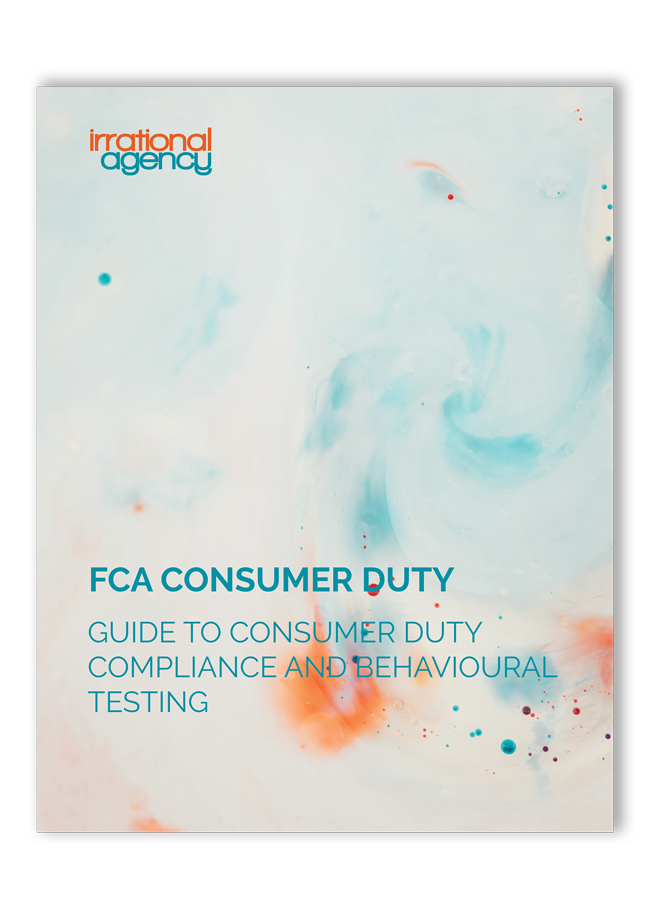 Download your guide today